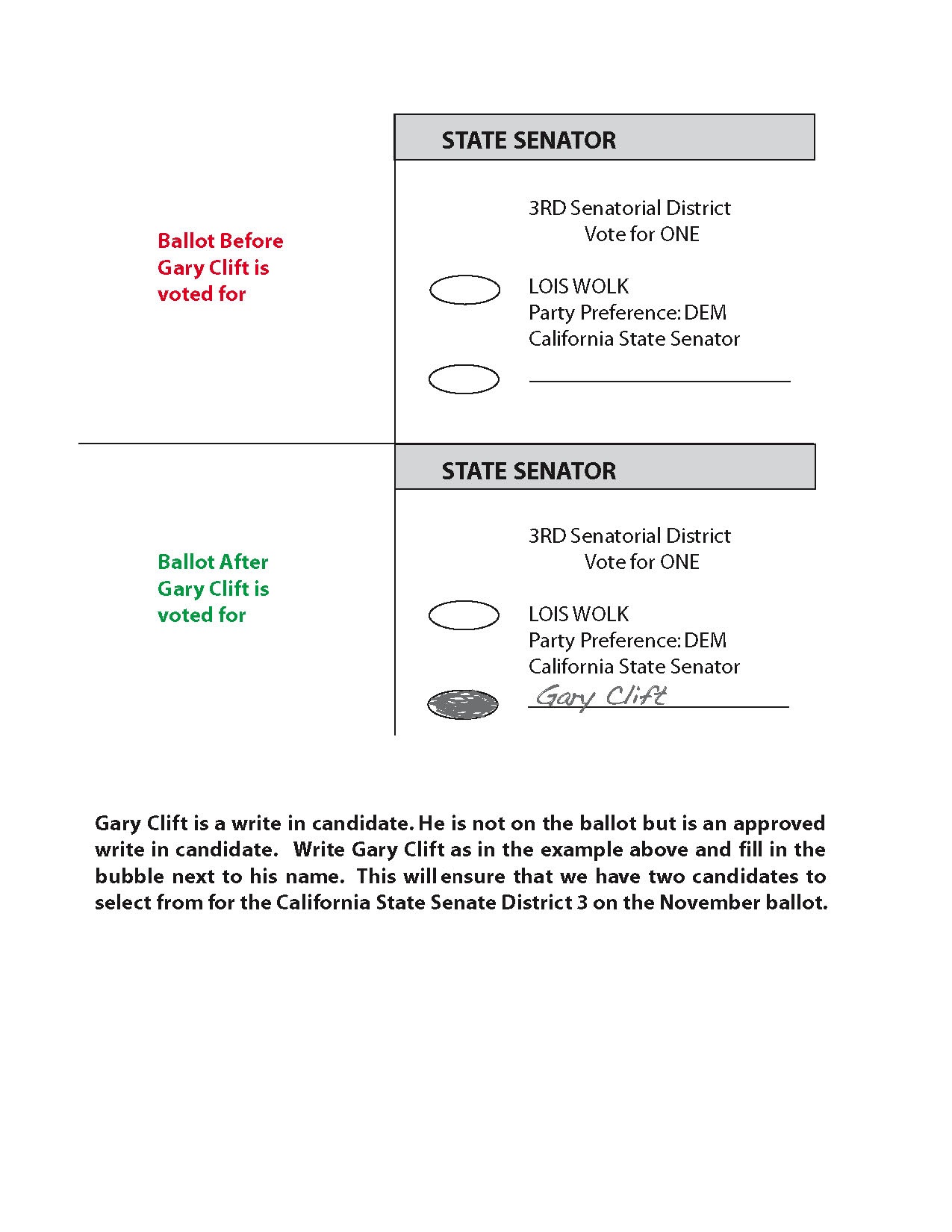 California friends I need your help. I am an approved write in candidate for California Senate District 3.
Ask your friends to write my name on their ballot.
The District covers part of Contra Costa, Solano, Napa, Sac, Yolo and Sonoma Counties.
The top two candidates will appear on the November ballot.
In November 2010, I received 88,000 votes against the incumbent Congressman in District 10; I can win in November 2012 against the incumbent State Senator who has been part of the California problem for ten years.
The current system is not working for most Californians and it is time for the incumbent to go.
We need jobs in California. Our high tax rate, perhaps the highest in the nation, combined with California State regulations has created real unemployment that is over 20%; it is likely double the official rate of 11%.
New taxes are not the answer nor are more cuts to the education system.
The California State government still has a bloated budget in many areas including the Department of Corrections and the underfunded pension system. My ten years plus experience with the California State Legislature and Executive Cabinets gives me an inside perspective into the culture of corruption that is bankrupting our great state.
I live in Solano County in the Allendale area. I have spent almost thirty years in law enforcement with the state of California and currently work in real estate and as a small time farmer. I have analyzed and helped write legislation at the state level for three Governors. I know where the system is broken.
Those of you who know me will remember that I am States' Rights Advocate. I will support and author legislation that abides by the principles of the U.S. Constitution and the California State Constitution. I will also work to rescind California legislation that has eroded our U.S. Constitutional Rights.
-Gary Clift
707-447-8567
Cliftforsenate.com
This website will be up soon. In the meantime, please follow the directions below to ensure that Gary will be on the ballot for the General Election in November.